Watch the promotional video that captures the fun of the Inside-Out Sports Turkey Trot!





Kick off your Thanksgiving Day by joining us for the 2019 Inside-Out Sports Turkey Trot!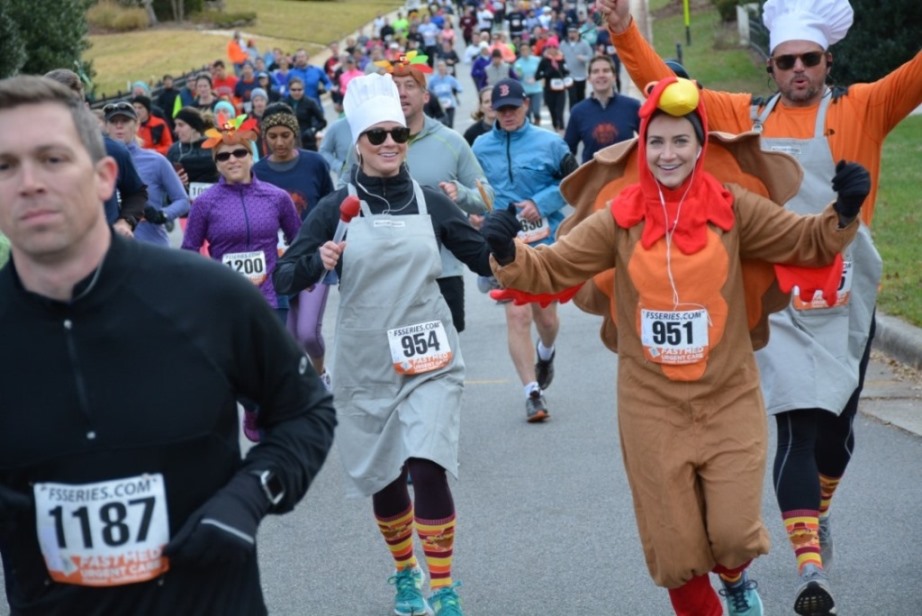 As always, this event includes races for the entire family:
8K main event
1-mile Fun Run
Kids' Dash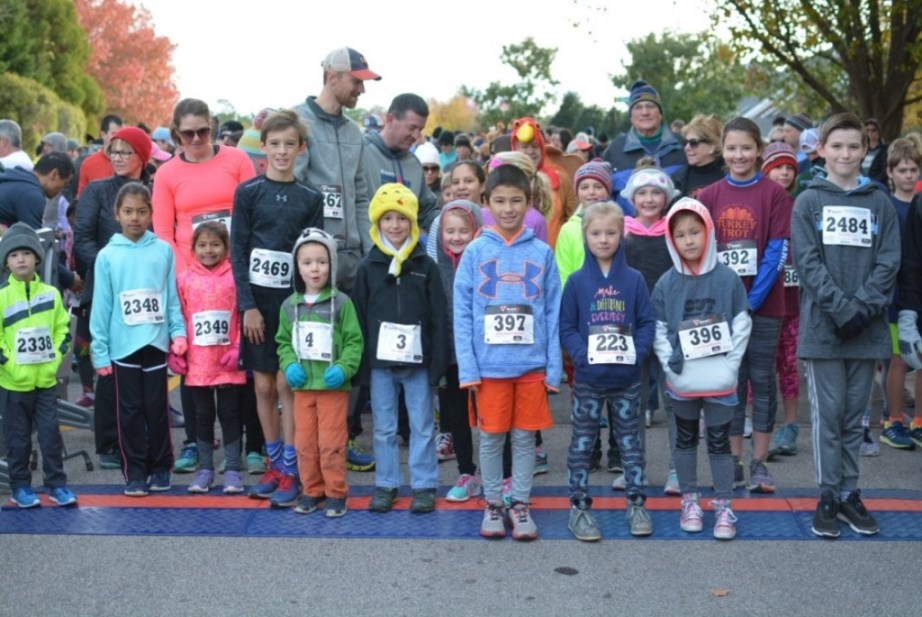 The morning begins with the 1-Mile Fun Run/Walk at 8:30 am. The featured 8K star
ts at 9 am,
and the 100-yard
Kid's Dash for children ages 7 and under goes off at 10:30 am.
Packet Pick-Up and Walk-Up Registration:

Packet Pick-Up and walk-up registration will occur at Inside-Out Sports in Cary:
Wednesday, November 27 from noon - 6pm.
Race morning beginning at 7:00 am.
Event fees increase by $5 on race day.
NOTE: Cash or check only are accepted for walk-up registration.
Second Empire Grand Prix Series Event:
The Inside-Out Sports Turkey Trot is the 13th event in the fourteen-race Second Empire Grand Prix Series. Runners who participate in these events accumulate points and are awarded money and prizes at an awards banquet held at the Second Empire Restaurant in January.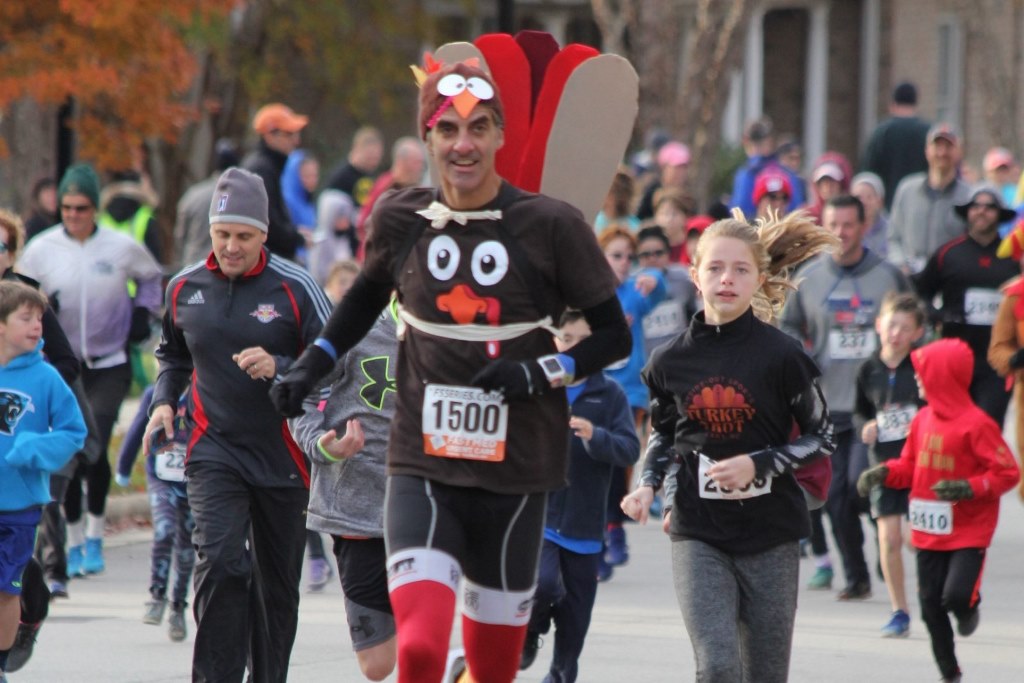 Event Neighbor Information
We appreciate the support of Preston-area residents and Preston Walk Shopping Center establishments! We hope this annual event adds to your Thanksgiving holiday with minimal inconvenience. For your information and planning, below are the road closure details:
Roads to be closed: Thursday, November 28, 2019 8:15 am – 10:45 am
Rainbrook Drive between Cary Parkway and Preston Grande Way/Trellingwood Drive
Trellingwood Drive (all)
Preston Grande Way between Rainbrook Drive and Ridge Creek Drive
Ridge Creek Drive (all)
Crabtree Crossing Parkway between Ridge Creek Drive and Morrisville Parkway
Morrisville Parkway (one lane in each direction) between Crabtree Crossing and Golden Horseshoe Circle
Sarazen Meadow Way (all)
Hogans Valley Way between Sarazen Meadow Way and Creek Park Drive
Creek Park Drive between Hogans Valley Way and Morrisville Parkway
Additionally, there will be runners on the roads throughout the 8K course between 9am and 10:30am and throughout the 1-mile course between 8:30am and 9am. Please see the "Event Courses" tab for a map of the course and turn-by-turns.
Town of Morrisville police will be assisting with pedestrian safety and traffic control and key intersections. We request your assistance in using extra caution when exiting your residence to protect the runners. Thank you for your flexibility and courtesy.
All residents are encouraged to participate in the event as spectators or runners/walkers. To thank you for your support, we welcome you to use the discount code
EVENTNEIGHBOR
for $5 off the 8k registration fee.

Event Registration and Management Powered by RaceReach