Contests and Prizes
The 2019 Inside-Out Sports Turkey Trot offers many contests and chances to take home prizes!

Wear your Thanksgiving costume, bring your whole extended family, strap on your running shoes, and join the fun on Thanksgiving morning!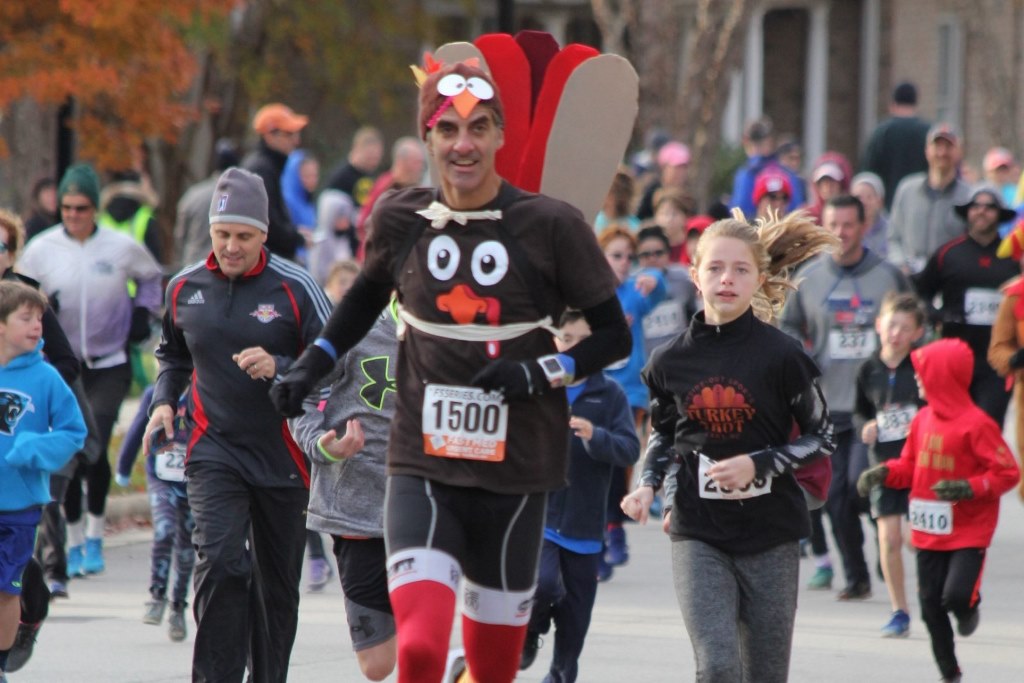 Catch the Turkey
Sponsored by Slice Pie Company and The Butcher's Market

Contest Rules:
Our costumed turkey will be identified by the emcee before the event.
Any individual with a gun time faster than our turkey in the 8K event, will qualify for a prize.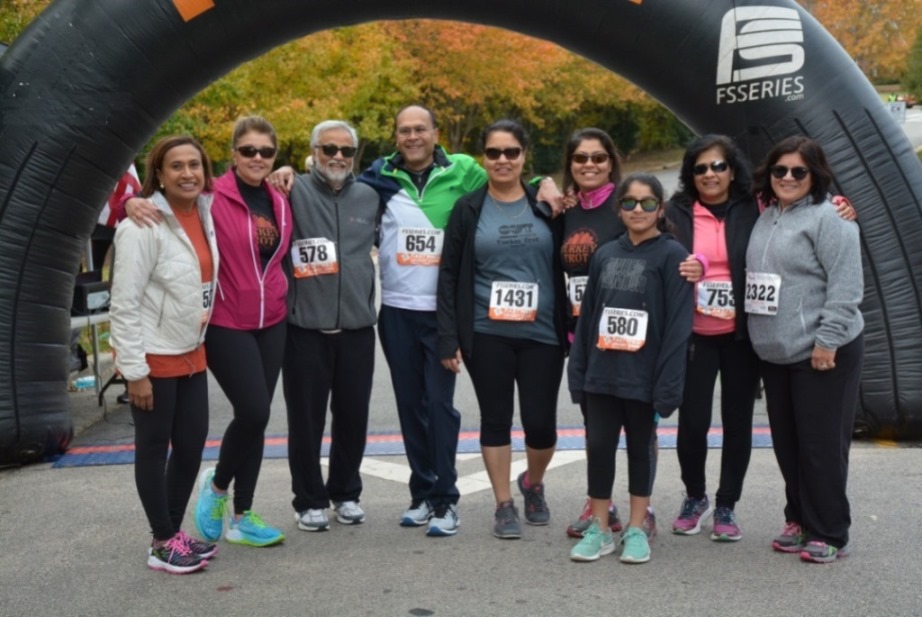 All in the Family
Sponsored by La Farm Bakery and Once in a Blue Moon Bakery

Contest Rules:
Any individual registered for any race (1-mile, 8K, Kids Dash) may be included in the family member count.
"Family member" equals:

Related by direct descendent or ancestory

Half-siblings are family!

Legally recognized as family by adoption or marriage.

Step-children and step-parents are family!

Family members of family members are family.

Winner will be the group with the most qualifying family members
To save your family some time on race day, you can complete the entry form in advance and bring it with you at check-in. Just be sure all "family members" on your entry form are registered for the event (and have been assigned a bib#).

Sponsored by Nothing Bundt Cakes and Balega

Contest Rules:
Submit your costume contest entries online by taking a photo of the participant in costume and submitting the photo electronically with public visibility on facebook, instagram or twitter with the hashtag #InsideOutSportsTurkeyTrot.

Note the participant's bib must be visible in the photo to confirm registration and identification.

Judges will also be noticing costumed participants at the pre- and post-event gatherings at Inside-Out Sports. Visit the Contests & Prizes table in front of the store to be sure you are noticed in your costume.
Costumes will be judged based on creativity, fun, and appropriateness for the holiday.
Prize winners must pick up their prize in person at the awards ceremony.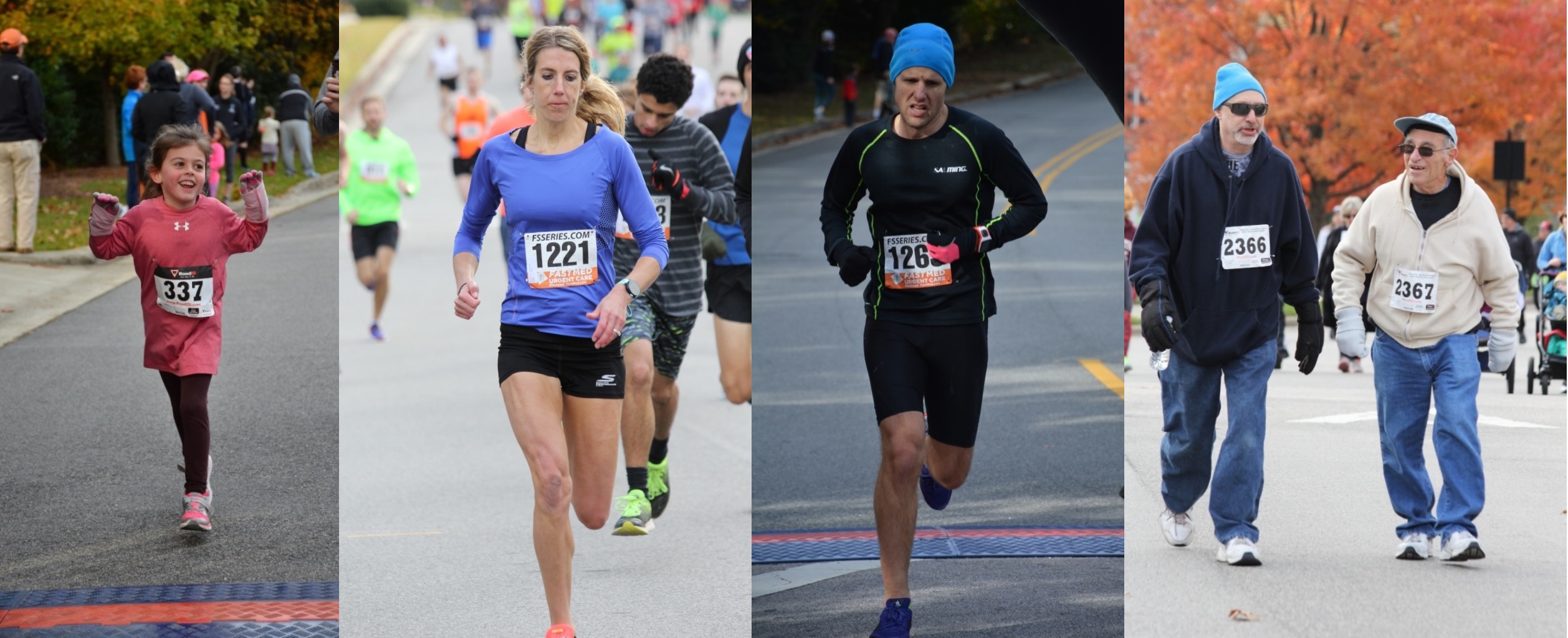 Finisher Awards
Sponsored by Inside-Out Sports

Contest Rules:
Using gun time, top 3 overall in both genders and top 3 of both genders in all age groups.
Age groups (15 total groups):

Under 13
13 - 19
20 - 24
25 - 29
30 - 34
35 - 39
40 - 44
45- 49
50 - 54
55 - 59
60 - 64
65 - 69
70 - 74
75 - 79
80+